Kearney Cultural Partners include: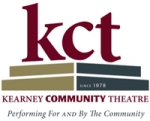 Kearney Community Theatre's purpose is to enrich and enlighten our community through theatrical entertainment and education.
308.234.1529
---

The Archway's mission is to memorialize the history of the Great Platte River Road and to provide educational facilities, programs and materials that will demonstrate the route's significance in the continuing development of the American West.
308.237.1000
---

Crane River Theater was created to serve the community of Kearney and surrounding areas as a professional theater production company providing a home for the presentation, education and promotion of the arts.
308.627.5796 
---
The mission of the Kearney Area Arts Council is to expand the arts in the community, to increase diversity in the arts, to promote artists and their work and to develop activities that encourage the community to practice and appreciate the arts.
---
The Kearney Area Children's Museum's mission is to provide fun, interactive, educational experiences which stimulate creative play and expression while supporting the connections within the family, community and the world around us.
308.698.2228 
---

It is the mission of the Kearney Concert Association to provide and promote concerts of exceptional quality at affordable prices.
308.627.2717
---
A unique collection of student musicians, instructors and dedicated community members.
308.865.8417
---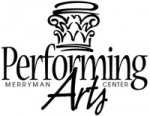 The Merryman Performing Arts Center's mission is to offer quality dance, music and theatre performances, educational events and workshops that will culturally reward audiences and participants.
308.698.8297
---

The Museum of Nebraska Art celebrates Nebraska's artistic culture and heritage by collecting and preserving, exhibiting and interpreting the art of Nebraska.
308.865.8559
---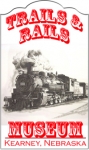 The Buffalo County Historical Society is the primary institution with responsibility to collect, preserve, research, and interpret artifacts, documents, and published materials relating to the history of Buffalo County.
308.234.3041
---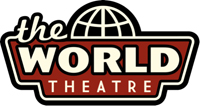 Old World, New Spin! Our goal is to bring audiences a better alternative to commercial Hollywood fare by celebrating the motion picture as art.
308.234.8046
---

The mission for the Nebraska Firefighters Museum is to preserve Nebraska's firefighting heritage, to foster public understanding of the impact and benefit of firefighting in regard to saving lives and possessions, to educate individuals about fire prevention and fire safety, and to memorialize Nebraska firefighters.
308.338.3473
---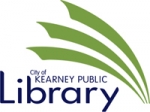 The Kearney Public Library exists to provide equal access to information and to promote the enjoyment of reading, culture, and the pursuit of lifelong learning.
308.233.3282
---

The mission of The Frank House is to steward, share and celebrate the Frank House and its cultural resources.
308.865.8284
---

The mission of the University of Nebraska at Kearney Theatre Program, a division of the Department of Music and Performing Arts, is to provide undergraduate students with comprehensive instruction in the field of Theatre Arts that will prepare them for post-graduate study and/or entry into the professional theatre community.
308.865.8417
---